Mr Rees currently has practising privileges at three main medical institutions in the Chelmsford area. He undertakes his NHS work (including all emergency and trauma cases) at Broomfield Hospital and Braintree Community Hospital, both part of the newly created Mid and South Essex NHS Foundation Trust.
All of Mr Rees' private work and a limited amount of NHS work is carried out at Springfield Hospital, part of Ramsay Health Care UK. The full addresses and telephone numbers of these hospitals are listed on the contact us page.
Broomfield Hospital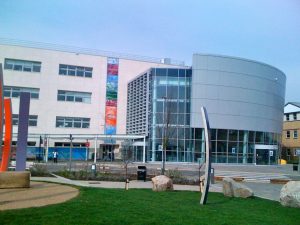 Broomfield Hospital is a very busy district general hospital situated three miles north of Chelmsford. It is part of the Mid and South Essex NHS Foundation Trust and provides a comprehensive range of acute and community based services to an expanding local population of approximately 380,000. The hospital treats almost 70,000 patients per year in its A&E department. It has a busy Trauma & Orthopaedic Surgery Department with full daily trauma operating lists.
Mr Rees is one of fourteen Consultant Orthopaedic Surgeons at the hospital. The Department carries out just under 4000 elective operations per year and is very active in the training of junior surgeons. Broomfield Hospital has obtained national recognition for its low infection rates and its management of broken hips. Back in 2010, the hospital underwent a significant structural redevelopment as part of a £200m PFI project.
Braintree Community Hospital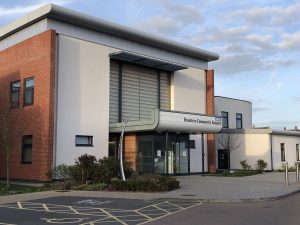 Springfield Hospital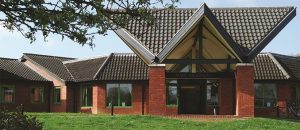 Springfield Hospital is one of Essex's leading private hospitals and is situated on the outskirts of Chelmsford. It opened in 1987 and now has 67 bedrooms all with en suite facilities. There are five fully equipped theatres which are particularly suitable for orthopaedic procedures such as knee and hip replacements. Mr Rees undertakes most of his major private surgery at this hospital. The hospital also has excellent CT & MR imaging facilities and offers a very experienced physiotherapy service.